Invitation Rally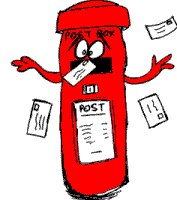 Would you like to meet members of Suntreckers Camping, Caravan & Motorhome Club?
They are members of the largest naturist caravan club in the uk. Then so long as you have a tent/caravan or motorhome, and are self contained, and also interested in naturism, you are welcome to come along and join us at the very excellent naturist club in Norfolk, called Broadlands. Come along and spend some time with us, for the whole week or just for part of the week.
The rally is being run from Thursday the 18th April 2019 to Wednesday 24th April 2019.
The cost is £17.00 per unit per night plus rally fee.
It matters not if you are an experienced naturist or wishing to try it for the first time.
Interested? Want to find out more? Then contact the chairman on.07803064502 or email chairman@suntreckers.org.uk
Still interested, then don't be shy come and join us and enjoy the fresh air and sunshine on your body. No one will be forced to remove all their cloths if they feel embarrassed, but after just a few hours enjoying the activities and the company of the members, you will soon feel at home and want to join in.
Your hosts for the rally are Ron and Ann twining, the chairman & secretary.
So come on, if you want to learn more, don't be shy, come and join us on this rally, contact details above.