Join Us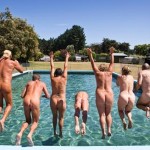 The membership year runs from 1st January until 31st December. Memberships are issued per unit (usually a single person, family or couple) and the fee for this year is £30 for new members (plus £10 joining fee) and will be a special Covid rate of £10 for existing members who renew for 2021.
Membership expires on 31st December, but existing members have until the end of February to renew at the normal rate, after which a rejoining fee of £10 becomes payable.
We can normally accept bank transfer renewals from existing members without any paperwork, but initial applications must use either a printed form by post or else use the PDF 'Fill & Sign' method as described here https://helpx.adobe.com/uk/reader/using/sign-pdfs.html and send the form by email to the Membership Secretary (click the link)
If paying by bank transfer and using a printed form, the completed form can be scanned or photographed and emailed to
Membership Secretary (click the link)
Click here to view and download a membership application form.
We look forward to you coming to join us.