Rally Officers required for 2019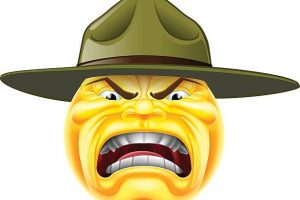 There are still opportunities to be a Rally Officer in 2019. This is open to old hands or those who want to give it a go for the first time. To find out which rallies are still in need please contact the Rally organiser or email using this link this link.
For those unsure of the Rally Officer Role here is a guide……..
THE MYSTERIES & TERRORS OF BECOMING A RALLY OFFICER
Well now the subject heading is the recurring theme I hear when I ask Suntreckers if they would consider themselves as rally officers. I'm told that the whole thing is a mystery and that in any case if I don't do it someone else will, then I'm told that the wife/husband/partner would never agree to it because they are terrified of mucking up the paperwork. Firstly, if you don't do it then it doesn't follow on that someone else will and we then lose that particular rally from the programme for that year, secondly, I can see where you are coming from regarding the paperwork but our Treasurer is making considerable efforts into simplifying the paperwork so it should no longer be a mystery or a terror.
Now we come to the mechanics of being a rally officer, first you choose a rally you would like to attend (it's always better when you actually want to go the site) then you contact me and I send you out a rally pack with all the information you could ever need enclosed, if you still have questions then I will always assist you.
Okay so now you have got over the first hurdle so what happens when you get to the rally field initially you get a towel and wipe the sweat from your forehead and palms, after that set up your pitch as you would normally do, fly your rally officers flag with pride (you get one free of charge), place out your Suntrecker signs (they are free as well). You should be first there which ensures you get the best pitch available, then await the ralliers, show them to the pitch you want them to be on bearing in mind if they have a caravan, motorhome or tent, you wouldn't want to be in a tent on the side of a hill.
What to do on the rally well it's very much up to you but the following is usually employed
SATURDAY MORNING It is usual to have A 'Round the Flag' coffee get-together and can be repeated if members so wish and funds allow. You are only required to provide tea/coffee, milk and biscuits It is also very useful in telling the ralliers where the facilities are sited, where the shops etc are and very very useful for grabbing their rally money.
SATURDAY EVENING Ascertain whether the site (usually a club site) will be arranging a social event or a combined barbecue or whether we can organise our own barbecue, it is useful to know of a local pub that does a good evening bar meal in case the weather turns against you. Unfortunately, such places are likely to be fully booked on Saturday evenings, but after a few drinks it hardly matters. If you don't want to organise a Barbeque, and remember ralliers provide their own food for that, then any type of get together will do i.e. Sunday afternoon tea or the like, where you provide the drinks and cakes if the budget allows.
ORGANISED ACTIVITIES Ralliers are often happy to do their own thing. But, if there is interest, be prepared to, or ask one of the others to organise other activities, such as a boules tournament or other competition, barbecues, additional coffee mornings or evening pub meals, organised walks or local car trips, trivial pursuits or quizzes, or anything else appropriate. Enquire at the coffee morning as to what members would like and ask for help in organizing. I must stress these are completely voluntary but can foster a feeling of being together especially when the weather turns nasty and your ralliers believe you conspired with the supreme being in bringing that weather about.
Now that's better isn't it, no more mystery or terror only plain sailing so pick up the telephone or get your fingers working on the e-mail and contact me for a rally pack there are more than enough rallies without a rally officer to satisfy you.
Just remember that you only need to spend up to the portion of the rally fees you are entitled to and no more, you can spend as much as you like but you can only claim that portion. You get up to £7 per night site fees paid so there is some benefit to being a rally officer as on most field sites the fees are around that so you will have little or nothing to pay for your own camping to compensate for the work involved in being a rally officer.
By the way If you notice I keep saying that I do this and I do that but really, I don't, my wife helps more than I care to admit and it makes it very much easier and is someone you can always blame if anything goes wrong. Now don't get me wrong one person can easily run a rally it just takes a bit more concentration and the only person you can blame is yourself or if you are cunning enough you can always find a rallier to be the fall guy.
Steve
National Rally Organiser